Software Development
Software development - User friendly functionality at its best
Web3D develops software solutions for businesses and companies that rely on advanced characterization of user needs up to the ultimate functionality level of each component of the system. Dedicated software development for the business directly contributes to streamlining business processes and increasing sales.
Defining the needs for the proposed business solution, analyzing situations and problems, defining a plan of action, implementing the software, displaying (deployment), ongoing maintenance, and fixing bugs. Broadly speaking these stages are defined as software development: SDLC (software development lifecycle). View the examples in the portfolio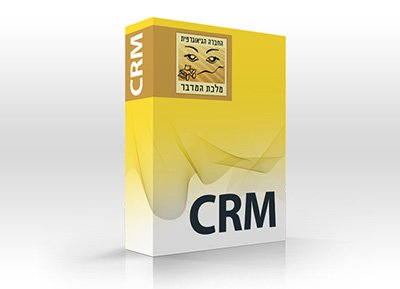 Advanced characterization – effective efficiency
The professionals working in the company have a high level of qualifications, experience and level of expertise in the field of software. The shelf software of the company can be adjusted at an optimal level to the software designed for the company and the business according to the individual needs required.
Apps
Web3D specializes in managing knowledge and content systems, providing feature solutions and developing applications for iPhone, Windows / Web applications, Facebook and more. The company provides planning, characterization and development of information systems including active cloud management.
Effective and efficient software development touches on a number of critical areas of reference allowing for significantly more efficient processes for the business. The high level of functionality offered by Web3D to its clientele streamlines the work processes of business departments directly and clearly. As a result the volume of sales increases. The dedicated software meets the needs of the business after a thorough diagnosis done by Web3D..
Data Systems
Proper and efficient management is reflected in the following areas: sales and advertising system, fault management, focused events management and long-time management, invoicing and receipt of invoices, transportation management, transportation and shipments, different pricing, orders from suppliers.
Advanced Characterization develops attractive, advanced, efficient, friendly and fast technology solutions that enable the accessibility of existing information in the company and the business to its employees. In this way joint or individual activity is conducted as required in the best possible manner. Each component of the system receives necessary attention so that the overall picture will be convenient, efficient and the bottom line will satisfy the customer's needs and will be reflected in high percentages of income.
Friendly interfaces
Expertise in building dynamic websites
The pace of development of the Internet and the dynamism that characterizes the market today require much more complex interfaces than ever before for any site – a picture site, a virtual store, a content site, a catalog site, a complex portal, a social network and so on.

One roof
Building a marketing concept, strategy, campaign management, design and content. Everything a perfect site needs.

Professionalism
Leading design, marketing and strategy experts bring you years of knowledge and experience.

Experience
More than 1,000 projects in the field of Internet since 1997: characterization, web design and development.