Presentations
Comprehensive characterization of customer needs
Creating a presentation is a must for almost any business in any field (business presentation, presentation of infographics, wedding presentation, presentation of products or others). Many times, a presentation serves as a business card, a fact which increases its importance even further.

Originality, intelligent design, innovative content delivery and target-focused attractiveness are some of the tools that produce successful presentations that penetrate the awareness of the target audience of a business. The customer's world of content takes on a creative form with impressive visual uniqueness and is captured by the best experts of Web3D.

The marketing messages you wish to convey to your clients receive visual representation after a process of focused and thorough characterization. This method, familiar from the world of software and the Internet, enables the creation of the right design constellation through successful branding.
Go to the sample folder to watch some of our best examples.
A few examples
No items found
Experience and understanding of target audience, integration of interactive tools, presentation of target at an accurate level.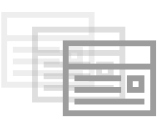 Animation

video

Infographic

Sound

Navigation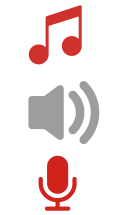 Interactive

What makes a business presentation effective?

Precise characterization
Understanding the message, characterizing the target audience, planning the presentation structure, and more

Advanced tools
Animation, infographics, 3D, videos and more

Story framing
Slides that tell a central story and convey the message clearly
Business Presentation: The ideal solution for you
Business card
---
Who you are, what you are doing and more. Ideal for sending by email.
View business data
---
Advanced and interactive view of business data
Display products and services
---
Disclosing the Company's range of products and services to specific target audiences
Recruiting investors
---
A required item for meetings with potential investors
Workgroup utilities
---
Advanced tablet display while talking with customers
Crowdfunding
---
An ideal tool for raising funds at mass financing sites
Why us?
Creating business presentations is an expertise that builds up after many years of experience. Whether it is a presentation to investors, potential customers or employees, a high-level business presentation draws on in-depth characterization, creative design and accurate messaging. We transcend proven methodologies and tools from the software world to create presentations for our customers that make smart use of branding and differentiation principles – that make all the difference.

One roof
Build business presentations using original and unique interactive tools, using solutions from the world of animation and 3D

Experience
More than 100 projects in the field of presentations, for all economic, private and institutional sectors in Israel and around the world

Professionalism
Leading design, marketing and strategy experts bring you years of knowledge and experience