Landing Pages
Landing page - inviting visual dynamism
A landing page is an Internet business card. Its role is to generate leads, that is, calls from optional customers. The text must be sharp, clear and attractive. The content will be familiar, the design is carefully invested and planned. Web3D provides interactive and dynamic landing pages to the target audience after thorough needs mapping, customer quality diagnosis and professional expectations coordination.
Enter the examples in the portfolio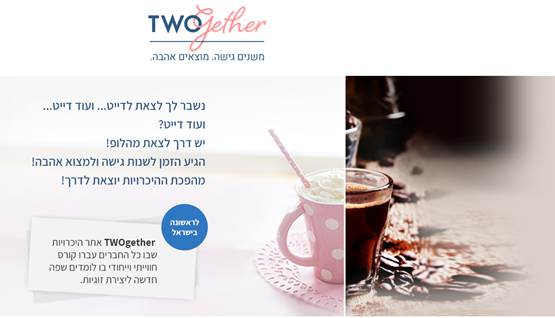 We understand marketing

One roof for everything your business needs

High quality design without compromise

20 years of experience and professionalism
A necessary marketing strategy – leads
Web3D provides successful and fully responsive landing pages in accordance with clear guidelines from the theory of marketing strategy in the virtual world. These lines (in addition to the knowledge gained over more than 10 years of experience in the field of building image sites, mini-sites and portals) place it at the top of the scale of activity in the field of consultancy and web landing pages.
---
Mobile optimized landing page
Designed landing pages complement the image for each business when their home page is well built and optimized for search engines from the ground up. Web3D specializes in building websites that are also suitable for tablets and smartphones (without applications, which is especially convenient for user).
The customer is exposed to the landing page by advertising on various sites and sponsored ads. A professional landing page generates referrals to the home site. The page is responsible for making contact with the customer immediately in a way that is not flooded with information. The content and design are intriguing and therefore convince the user to leave his details. Sometimes some versions of the same landing page are created to expand the advertising campaign and maximize its results.
Why turn to a landing page rather than directly to a website?
The optimal customer attention must be directed to the required action: Leaving details, joining the newsletter list, purchasing. A user must have the content he needs (service, product) now. Entering the site invites a wide navigation on several pages and distances the user from his goal. The result? Go to the next site. A professional landing page provides two needs: increasing the income of the business and obtaining fast service without wasting time for the customer.
Friendly interfaces
Expertise in building dynamic websites
The pace of development of the Internet and the dynamism that characterizes the market today require much more complex interfaces than ever before for any site – a picture site, a virtual store, a content site, a catalog site, a complex portal, a social network and so on.

One roof
Building a marketing concept, strategy, campaign management, design and content. Everything a perfect site needs.

Professionalism
Leading design, marketing and strategy experts bring you years of knowledge and experience.

Experience
More than 1,000 projects in the field of Internet since 1997: characterization, web design and development.