Facebook
Broad exposure – effective social marketing
A massive share of the business activity of many companies today is done on social networks and rightly so. Just in Israel, more than two million surfers spend a considerable amount of time in front of computer screens. A business that wants to brand itself in the consumer's consciousness must raise the gauntlet and make daily use of social networks, especially Facebook.
Web3D creates a new, fresh, attractive and contemporary face on Facebook for its customers. It specializes in unique designs that are built according to the characteristics of the business. This follows preliminary research and the adaptation of a suitable profile to the business by the best social networks experts available today.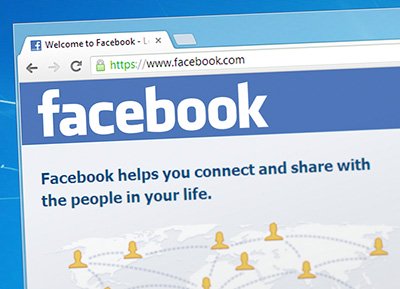 Branding in the consumer consciousness
The company's teams work in their respective fields in order to promote the Facebook page on the search engines, especially Google, in a systematic, structured and intelligent manner. The company bases its success on its professional activities in the following areas: content writing, implementation of statistics, conducting distribution studies, recruiting members, building campaigns for marketing and advertising, creating business pages and fan pages,
Web3D's marketing and advertising system is built from the ground up, from a website based on elements that serve the search engines, through targeted landing pages, social network marketing and to other tools such as branding, SEO, mini-creation and the use of animation and 3D visualization tools.
Correct action on the social network Facebook helps any business to increase the number of its users. Web3D produces constant activity in order to expose and promote the business in the social sphere. Proper expansion, such as the creation of well-designed and planned business pages on the various social networks, promote the sales processes of the business, create a buzz and raise the attention of the audience – the next potential clients.
There is no doubt that it is recommended to invest part of the resource pie for promoting the business in the area of social networking, especially today, when it is known that Facebook has set itself the goal of becoming an important tool like Google. It is clear that the economic potential of Facebook pages has no limits.

All digital platforms under one professional roof

A success-based partnership with no long-term commitment

20 years of experience, focusing on converting target audiences

Accurate data measurement using advanced tools