Branding
The right image leads to success
In today's world, branding is a prerequisite for business success. Web3D provides business branding services tailored to the specific business environments in which they operate to today's advanced Internet platforms.
Our goal is to highlight the added value of your business, differentiate you from competitors, and help you maximize your online presence.
Branding package: Web3D branding options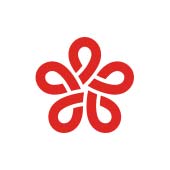 Logo Design
A successful logo creates a unique graphic identity, distinguishes the business from its competitors and flashes out the main values of the business.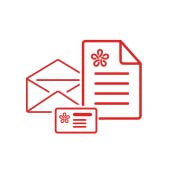 Design of office stationery
Design of office paper, business cards and envelopes with maximum accuracy and creativity.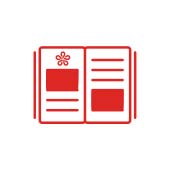 Brochure design and business catalogs
Brochures and catalogs to help you look your best at conferences and business events.
Design of booklets, fliers and posters
Impress customers with marketing materials of the highest quality.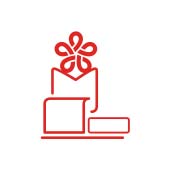 Design of exhibitions
A marketing package that includes designing exhibition pavilions and all the additional printed materials you require.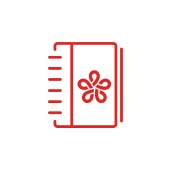 Build a brand book
A great tool for businesses looking for consistency in brand building over time.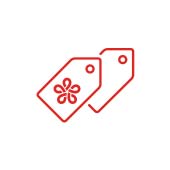 Stickers design
A fantastic product that will infect your customers with your passion for doing and succeeding.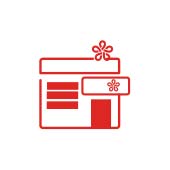 Design of business signs
Designed signage will always impress potential customers.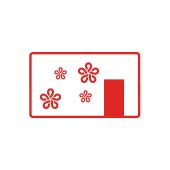 Design of office walls
If walls could speak, they would take pride in being so remarkable.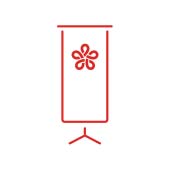 Design roll-ups
Roll ups are designed to successfully brand any space, event or business meeting.
Web3D. Business branding that brings results.
Over the past two decades, we have led business branding projects for top companies in the industry and for government offices, as well as for successful restaurants, family businesses and hundreds of small and medium-sized businesses. Our projects are tailored to customer needs – from "closing" a design, to comprehensive one-stop-shop processes.
For a free consultation,
talk to us today.
What is positioning?
As stated, the world of the Internet and software is only part of the overall picture of the success of the business. Web3D produces a uniform line between the client site on the network and the other necessary elements such as design and display tables for exhibitions, attractive rollups, presentations and image clips. Web3D manufactures leading campaigns and escort you throgh it all.
Proper positioning is based on a wise decision as to the sector to which the business is headed. Here is the place to decide on the target audience (broad or limited to a particular niche). This important decision is made only after analyzing the characteristics of the target audience and the situation of the market in the specific field in which the client is engaged.
Why us?
In the past 20 years, Web3D has been providing its customers with smart and creative business branding and positioning services. We are experts in accurate graphic characterization of the customer's needs, while emphasizing its added strengths and values. Whether it's website design, logo design, presentation design or animation for corporate videos, our talented designers create a unified language that creates interest and appeal among diverse audiences.

Professionalism
Leading design, marketing and strategy experts bring you years of knowledge and experience.

Experience
More than 1,000 projects in the field of Internet since 1997: characterization, web design and development.

One roof
Building a marketing concept, strategy, campaign management, design and content. Everything a perfect site needs.