App Development
Design, development and installation of WEB systems
and applications.
Over 20 years of experience in the characterization of complex systems, starting with the characterization and objectives of the application or system, target audiences, technical and functional characterization, visual and design characterization, characterization of marketing strategy and definition of sales targets and stages of implementation that enable adjustment not only for end users but also for the organizational entity that purchases the system.
Web3D specializes in the design and development of complex systems with the ultimate user interfaces. We build complex web systems, crypto-based systems with block marking and development on NodeJS, virtual stores, restaurant management systems, transportation management systems, mobile applications and more.
Our experienced team of developers is aided by engineering characterization tools that enable applications to be adapted to all cellular operating systems as well as to other systems.
Let our experts make your complex system simpler.
Web complexity
BlockChain systems
Mobile Apps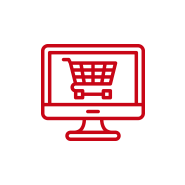 Virtual Stores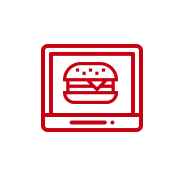 Restaurant management system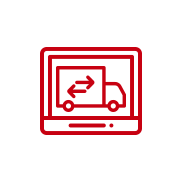 Transport management system
MarketPlace Systems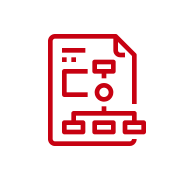 System characterization
UI / UX – User Experience
Interfacing with API systems
How to begin?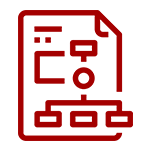 Characterization
After a series of meetings with an expert in characterization, UI / UX, development, you will receive an orderly characterization document with a link to a virtual document with a neat and professional screen structure
Design
With the approval of the design, our team of designers begin to work. Our senior designer has 18 years of experience working with complex systems and user behavior in all end user platforms. At the end, a virtual live link is given to each screen defined in the characterization process.

Development
Development based on the characterization and design of user needs up to the level of functionality of each component in the system. Dedicated development for each business contributes directly to streamlining work processes and increasing sales.

Management
Prior to the start of the project, the Project Manager is required to maintain direct contact with the customer and with the executing teams. For the project, Gannt (Gantt schedules) was built with a direct link sent to the client for direct and follow-up monitoring
Testing and QA
Our testing team includes QA personnel who will check every screen and screen of the project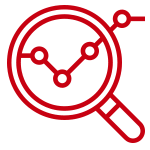 SEO
At this point before the end, our search engine optimization (SEO) expert will examine the keywords that we want to promote in the project and embed all the phrases along the pages of the system and the site.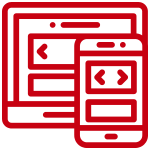 Building a marketing strategy and publishing
Our team of marketing experts will build an effective marketing strategy according to the goals of the project, including a strategy to penetrate the market in Israel and abroad, expectations of meeting targets, sales, etc. We believe not only in setting up but also in motivating new customers.
We click together: your vision – our expertise
Why us?
With advanced work methodologies, tools from the high-tech world and a team of experts who lives and breathes technological advancements, Web3D is one of the leaders in the development of applications for business customers. We emphasize an in-depth characterization, an intuitive user interface (GUI / UX) and a graphical interface (GUI) that drives surfers to action. Most importantly, we understand your business needs very well – and know how to give them appropriate expression.

One roof
Design applications while interfacing and providing solutions in the world of development, graphic language and strategic marketing thinking.

Experience
Over 100 projects in the area of user experience for all sectors of the economy in Israel and the world.

Professionalism
20 years of teaching experience in UX, UI, GUI.