ISMBE Conference
Conference of Biomedical Engineering 2017
Establishing a website for the Biomedical Engineering Conference in Israel. The project included a unique characterization and design for the website, while implementing a marketing strategy for marketing the conference and registering participants.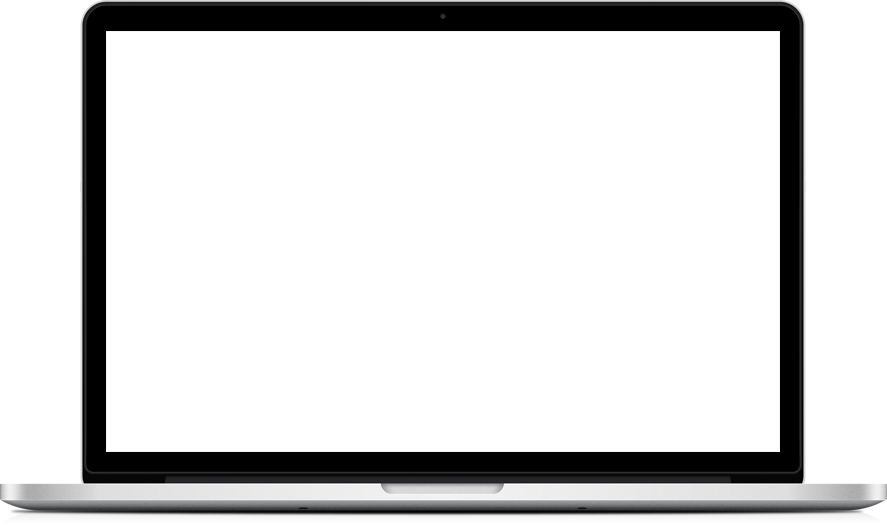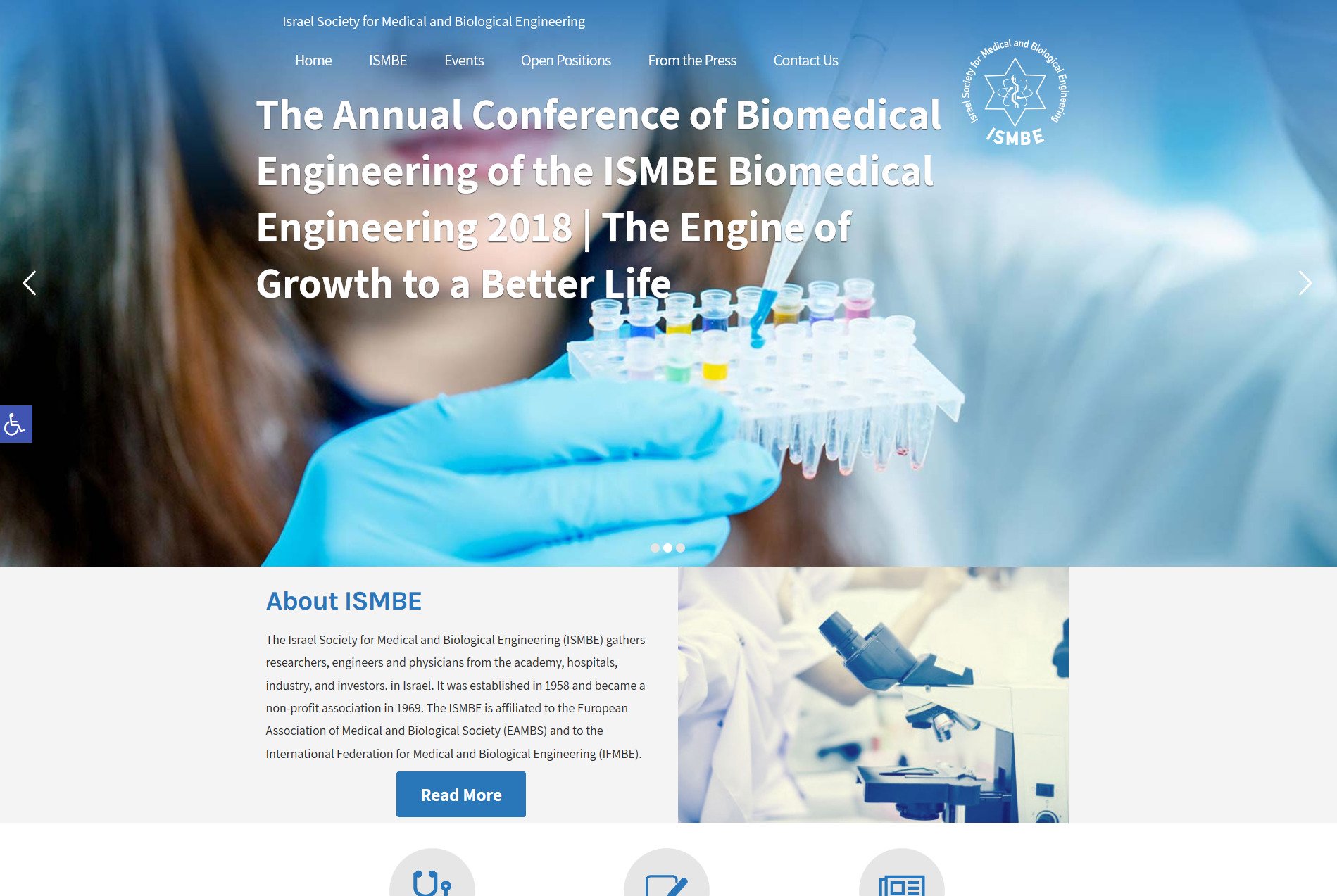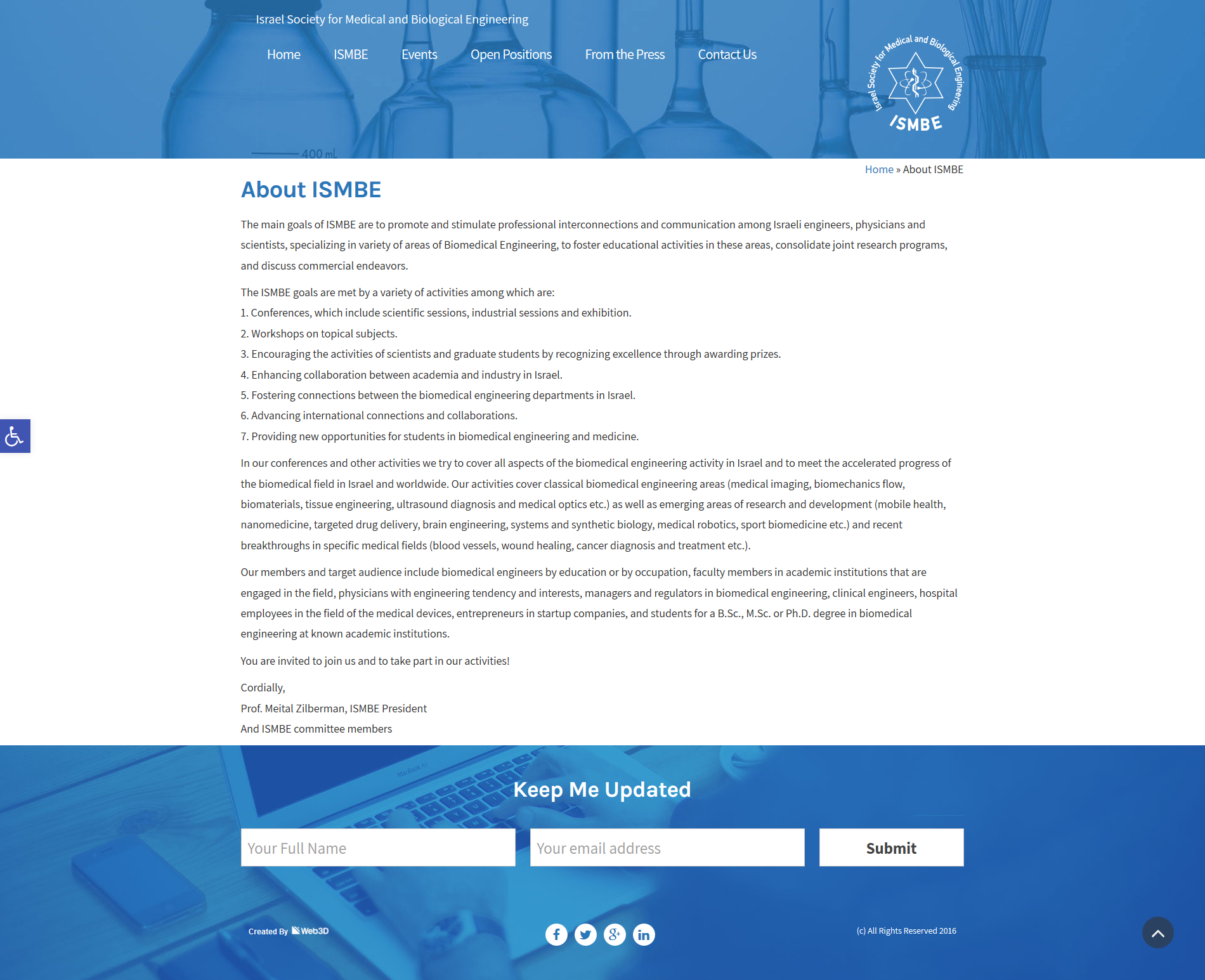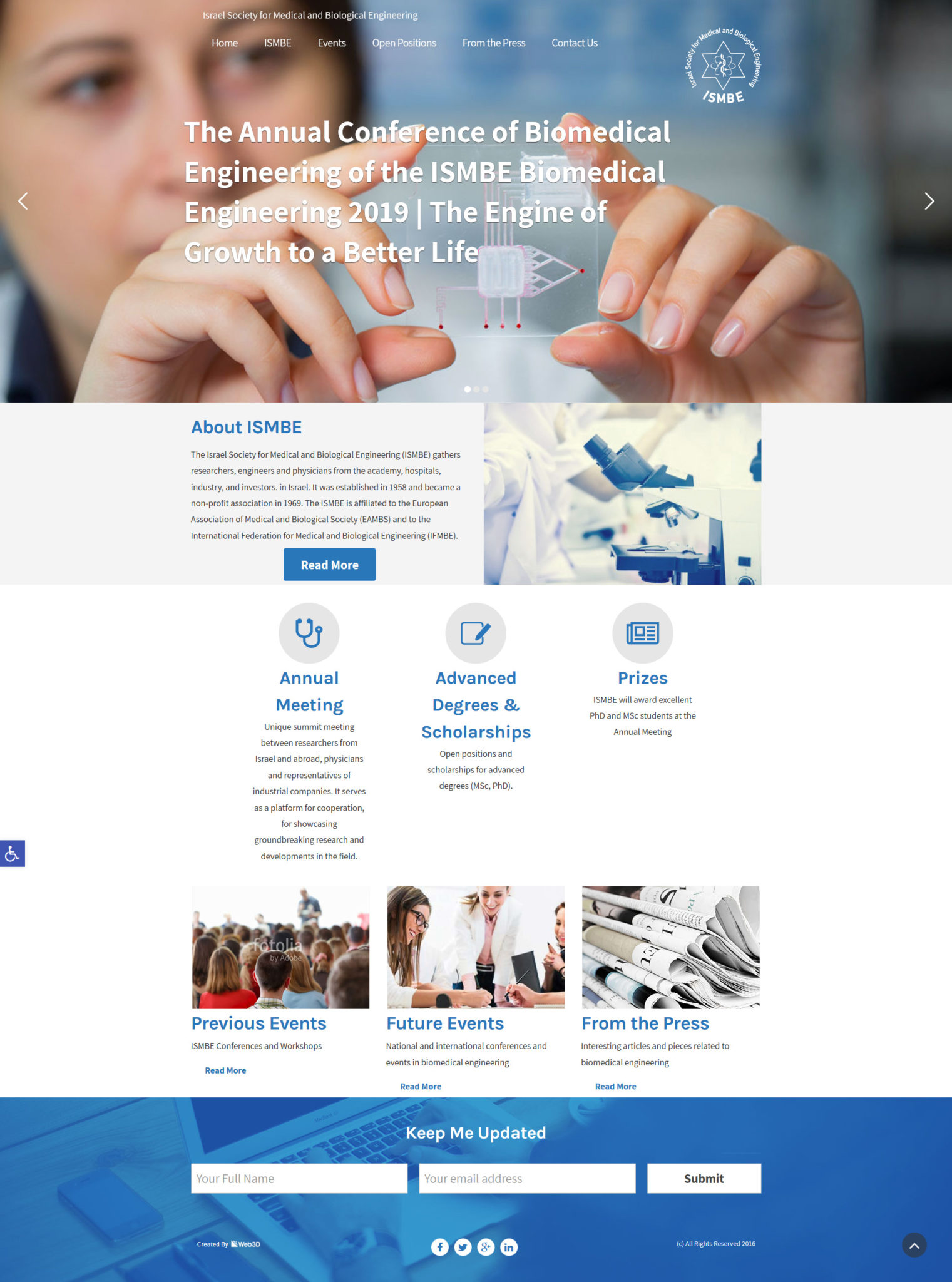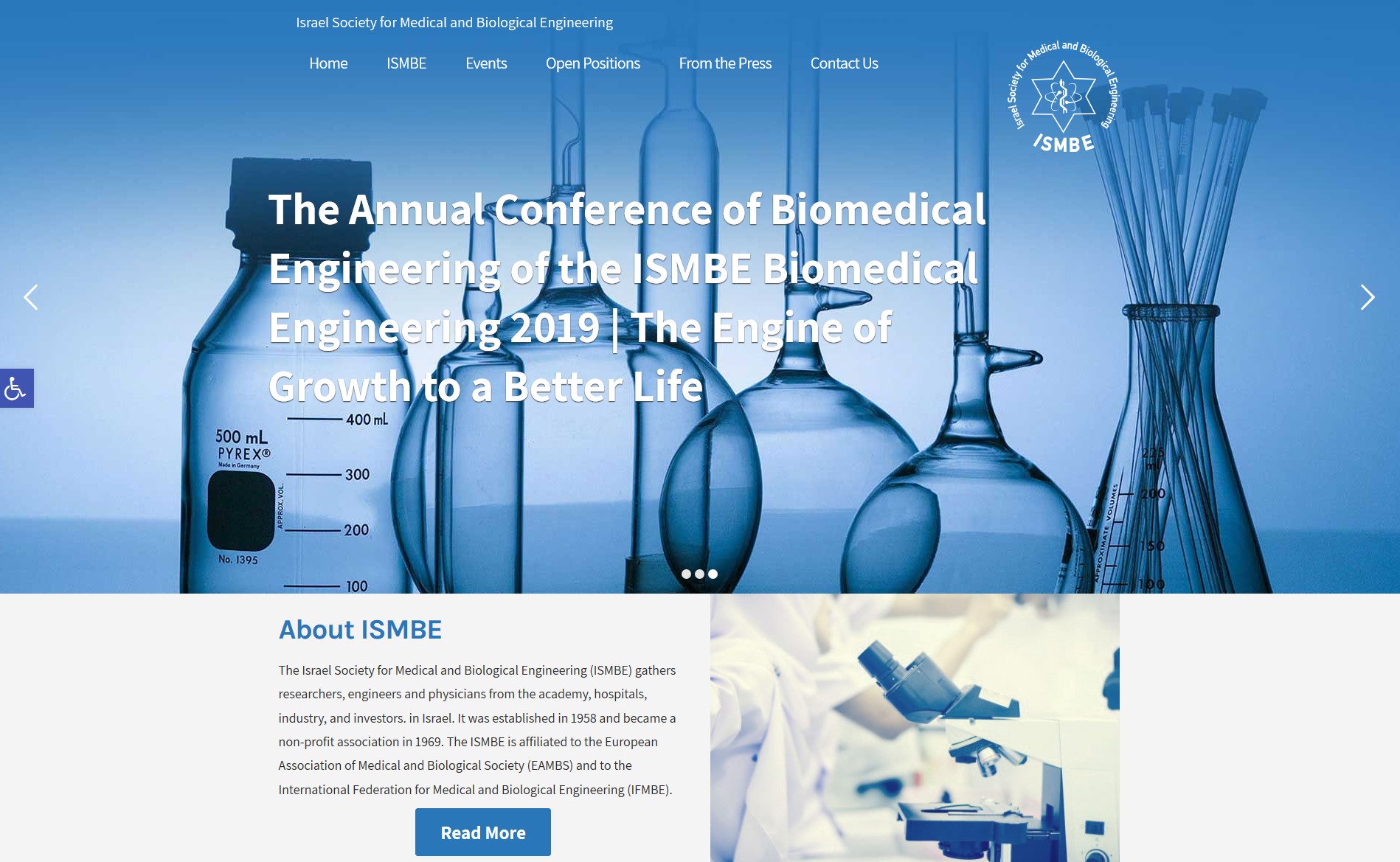 Friendly interfaces
Expertise in building dynamic websites
The pace of development of the Internet and the dynamism that characterizes the market today require much more complex interfaces than ever before for any site – a picture site, a virtual store, a content site, a catalog site, a complex portal, a social network and so on.

One roof
Building a marketing concept, strategy, campaign management, design and content. Everything a perfect site needs.

Professionalism
Leading design, marketing and strategy experts bring you years of knowledge and experience.

Experience
More than 1,000 projects in the field of Internet since 1997: characterization, web design and development.