עיצוב לוגו: CDI מערכת Maestro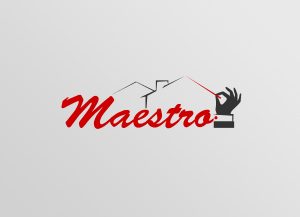 עיצוב לוגו עבור מערכת ה –Maestro של חברת CDI.
עיצוב לוגו היה כחלק מתהליך ליווי שיווקי ומיתוגי של החברה, ולווה בהפקת סרטון תדמית – סרטון הדרכה באורך 9:30 דקות, בניית אתר אינטרנט ייחודי, ועיצוב ממשק המשתמש
The MAESTRO TOUCH product line is based on a high resolution, LCD touch screen server that integrates every aspect of EIB / KNX home automation through a single interface and acts as your control center. It can replace large, multiple wall switches, thereby streamlining your home. Imagine the ability to alter mood and temperature through the touch of a single customizable, preprogrammed button on a stylish touch screen controller. Complete with state of the art, extremely user friendly software, this product offers the customer unlimited control of every room in their residence using in wall touch screens, web browsers, iPhone and iPad.
The MAESTRO TOUCH server combines all the essential functions into one, Scheduling, Macro, IP Intercom, Data logging, Touch screen user interface to monitor and control, Logical Functions and Web control the Maestro also acts as gateway to external systems such as Audio Video and HVAC integrating all of them into one smart home utilising the same GUI on inwall touch screen web browsers iPhone and Ipad.
מזה עשור וחצי Web3D עוסקת ביצירת מיתוג ותדמית לכל סוגי בתי העסק, החל משלב ההקמה דרך עדכונים ותוספות נדרשות ועד לליווי שינוי ושיפור פני החברה ורענון השפה העיצובית והווירטואלית. החברה תעצב לוגו, ניירת, כרטיסי ביקור, קטלוגים, פולדרים, קלסרים ועוד.
To the project עיצוב לוגו – CDI מערכת Maestro
למה אנחנו?
ב-20 השנים האחרונות, מעניקה Web3D ללקוחותיה שירותי מיתוג ומיצוב עסקי חכמים ויצירתיים. אנחנו מומחים לאפיון גרפי מדויק של צרכי הלקוח, תוך הבלטת חוזקותיו וערכיו המוספים. בין אם מדובר בעיצוב אתרי אינטרנט, עיצוב לוגואים, עיצוב מצגות או אנימציה לסרטי תדמית, המעצבים המוכשרים שלנו יוצרים שפה אחידה שיוצרת עניין ומשיכה בקרב קהלי יעד מגוונים.

One roof
Building a marketing concept, strategy, campaign management, design and content. Everything a perfect site needs.

Professionalism
Leading design, marketing and strategy experts bring you years of knowledge and experience.

Experience
More than a 1,000 projects in the field of Internet since 1997: characterization, web design and development.