בניית אתר: Logisticare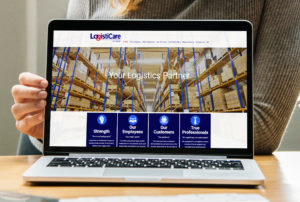 Building a company, Logisticare, as part of Web Development companies 'Maman'.
Company Logisticare, Maman Group is the leading country services logistics outsourcing and supply chain management.
Over 500 professional and skilled workers, advanced technologies and unique applications for warehouse management, management of expiration and production batches, kiosks, collection and management of distribution systems have made Logisticare the preferred choice of leading companies in the market.
The Maman Group is one of Israel's leading professional groups in providing logistics services and stands in line with the world's leading suppliers of services and technological progress. Maman is a consortium of leading companies in their field, providing comprehensive services to commercial bodies and leading companies, from cargo handling and ground services to airlines, through handling services to supply chain management (SCM) and third party logistics services (TPL). The Group was founded in 1974 as a government company, privatized in 1989 and now part of the Taavura holding group.
Web3D has worked extensively to extend the virtual design envelope to the group companies and to the group itself. The project dealt with building sites for the group companies, and the site of the group itself. The website design included characterization of a comprehensive design language that would characterize and lead all of the group's sites, while maintaining the design unity with the main site. The site includes an easy animation to emphasize the group's uniqueness.
For over two decades, Web3D has accumulated rich experience in: building, design, SEO, animation, flash, icons, and unique design. While maintaining technological progress and breaking boundaries and a content management system with a unique and user-friendly menu.
To the project Logisticare – Logistics Solutions
ממשקים ידידותיים
מומחיות בבניית אתרים דינמיים
קצב ההתפתחות של רשת האינטרנט והדינאמיות המאפיינת את השוק כיום דורשת ממשקים מורכבים הרבה יותר מאשר פעם לכל אתר: אתר תדמיתי, חנות ווירטואלית, אתר תוכן, אתר קטלוג, פורטל מורכב, רשת חברתית וכולי.

One roof
Building a marketing concept, strategy, campaign management, design and content. Everything a perfect site needs.

Professionalism
Leading design, marketing and strategy experts bring you years of knowledge and experience.

Experience
More than a 1,000 projects in the field of Internet since 1997: characterization, web design and development.